Good morning! Keep signing the register every day it is lovely to see you saying hello. You can use the register to ask any questions and we will answer them on here the next day.
Tiana asked "How long do you think it will last?"
Tiana the truth is no one really knows at the moment - the most important thing is that everyone stays safe at home so we can help to stop the spread of the virus. Lots of very clever people are hard at work finding a cure for us all. This is a good video that helps to explain what coronavirus is.
Remember, all work apart from the maths should be completed in your Home Learning Journal. Please write the long date and remember your perfect presentation.
Mr Orr and Mrs Inman
PE
Every morning at 9am Joe Wicks streams a live PE lesson - tune in here if you can!
Maths
Start with 10 minutes on TTRockstars.
Look at the lesson below and then complete worksheet 5 pages 150-151 in your workbooks.
Spelling
Lesson 3 - The /ʌ/ sound spelt ou (e.g. couple, touch... etc.)
This weeks words to practice are :
accident
accidentally
actual
actually
address
answer
English
Toby poked his large, shaggy head out of his front door and sniffed. He loved the smell of the forest, especially first thing in the morning. He could almost taste the fresh, leafy goodness on his slobbering tongue as he dangled it out of his yawning mouth.
He could hear a rustling noise coming from nearby; one of the others was awake. You see, Toby wasn't the only dog that lived in the forest…
Continue this story in your home learning journal.
Reading
Login in to Oxford Owl here. Click on 'My class login' and enter the username: studley password: studley
Read 3 books. Some of the books have activities for you to try.
Topic
Draw a map of the river Nile.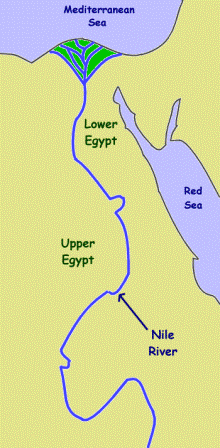 Why was the river Nile so important to the ancient Egyptians?